Engenharia Geotécnica é a aplicação da mecânica dos solos e das rochas, geologia de engenharia e outras disciplinas relacionadas a projetos de engenharia, obras e à preservação e aprimoramento do meio ambiente. A Geotecnia desempenha um papel fundamental em todos os projetos de engenharia.
Nosso trabalho exige as bases para a segurança, a integridade estrutural e o gerenciamento de riscos, identificando, quantificando e limitando os impactos adversos que o solo, as rochas, as águas subterrâneas e os contaminantes no subsolo podem ter em suas instalações, operações e objetivos de negócios. Essa é a base do que fazemos para os nossos clientes.
A SAFF fornece toda uma gama de serviços de Engenharia Geotécnica, que inclui: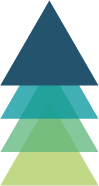 • Geological and Geotechnical Investigations;
• Geotechnical Studies and Projects;
• Slope Stability
• Infrastructure Geotechnics;
• Studies, Projects and Management of Tailings Disposal and Mining Waste Systems;
• Embankment and Rockfill Dams for Water and Tailings;
• Operational and Construction Geotechnical Support.