O termo Engineering of Records (EoR) surgiu com diferentes significados. Enquanto para a maioria dos projetos de infraestrutura (por exemplo, estradas, pontes e prédios), o Engenheiro de Design (EoD) e o EoR são a mesma coisa, para instalações de armazenamento de rejeitos isso não é necessariamente verdadeiro. Isso ocorre, pois, tais estruturas são construídas ao longo de vários anos ou décadas.
Sendo assim, o EoR tem um papel fundamental nos processos de garantia e controle de qualidade (QA/QC) durante a fase construtiva e operacional, garantindo que um sistema de disposição de rejeitos é seguro.
Os serviços relacionados à Engenharia de Registros incluem: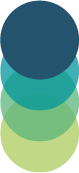 • Technical guidance and support for technical and commercial decision-making;
• Projects presentation to Stakeholders;
• Ensure compliance with regulatory requirements;
• QA / QC quality assurance and control programs;
• Management and quality assurance of project documentation and structures;
• Management and guidance of field teams to ensure good methodological and operating practices in
adverse conditions;
• Operate performance indicators, guidelines, standards and regulatory requirements;
• Conducting independent reviews and risk assessments of systems.